Local Government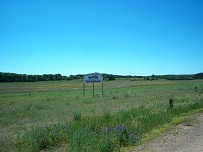 The City of Spooner operates under the Mayor/Council Government. Chartered on November 4, 1909, it is divided into four aldermanic districts. Orderly growth is maintained by a comprehensive code of ordinances.
About the City of Spooner
Seven full-time police officers and a full-time dispatcher
Five street crew employees
Five utility employees
Four City Hall employees
2010 population of 2,682
34 volunteer firefighters and 1 full time Fire Chief in the Spooner Fire District. Fire insurance is Class 5
Seven Public Parks
Five banks, one credit union
Nursing Home
For more information on sites availabe in TID 3 & 4 please contact Bill Marx, City Administrator at (715) 635-8769 or wmarx@cityofspooner.org.